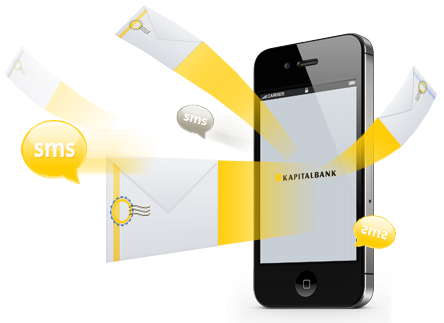 JSCB "Kapitalbank" offers an InfoService for legal entities. Control your account without leaving your home or office with InfoService!
InfoService consists of two services: SMS-Info
Informing by SMS and e-mail
Status of accounts (balance) as of any date
Incoming and outgoing transactions for the current day
Notices and messages from the Bank
If you have SMS Info service enabled, you can receive on your mobile phone information on the accounts, such as balance, account balance, and debit and credit turnovers.
Service
SMS Info
Subscribers
1 mobile number
Fee for maintenance and management of client's
accounts in "InfoService" System (UZS)
15000/month
Connection
free