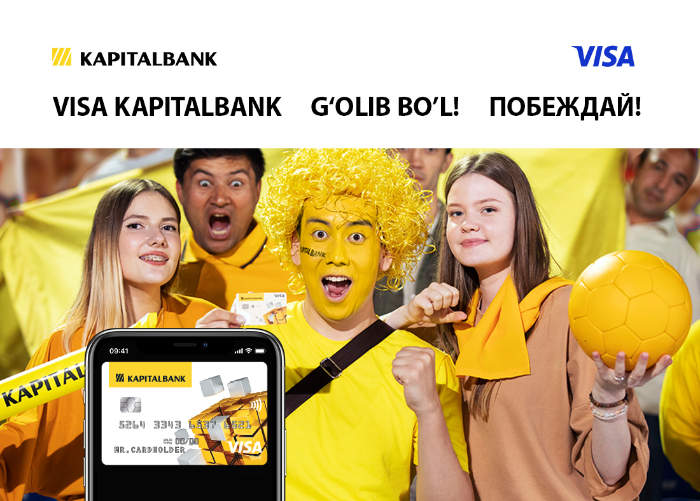 ---
A fantastic opportunity from Visa and Kapitalbank for all lovers and loyal fans of the most popular sports game on Earth!
From July 15 till September 15, 2022 pay for any purchase from 200,000 soms or $20 with Kapitalbank Visa cards and automatically participate in the lottery. One transaction at one point per day means your one "lottery ticket".
If you don't have a card yet, it's time to take the game into your own hands and "open an account".
The prize is a trip for two to the FIFA World Cup 2022 final match in Qatar!
But that's not all - after the raffle of the trip, the promotion will last another month and on October 15 the money prizes will be drawn:
1 prize of 50 000 000 soms
2 prizes of 20 000 000 soms each
3 prizes 10 000 000 soms each
10 prizes 5 000 000 soms each
15 prizes for 2 000 000 soms
28 prizes for 1 000 000 soms
As well as many souvenir and commemorative gifts.
No red and yellow cards, only Visa Kapitalbank cards - win!
*All Visa Kapitalbank cardholders above 16 years of age, who are citizens (residents) of the Republic of Uzbekistan are eligible to participate in the campaign.
*Only one prize is provided for each participant-winner.
Visa Kapitalbank Fifa 2022 prize draw rules