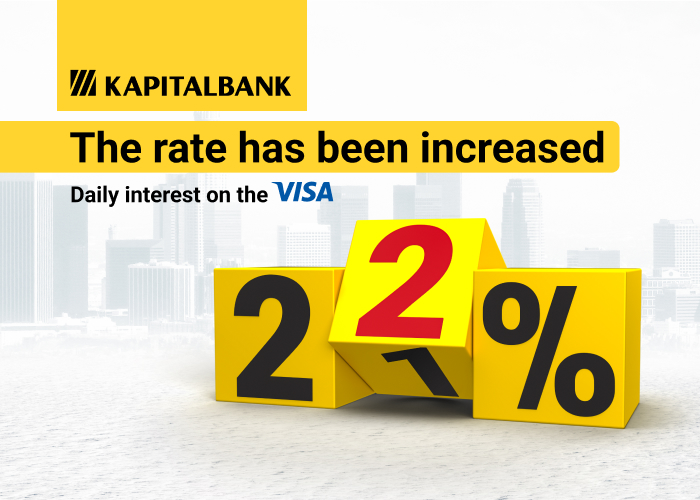 14 Aug 2023
Hereby, customers of the JSCB Kapitalbank receives 22% on the "Interest on Visa everyday" deposit — the money will come to the Visa soum card daily.

— "Financial products should be convenient, understandable, and of course profitable – besides the raise of interest itself, we also made the process of receiving payments in the most convenient way" says Kirill Maevsky, Chairman of the Board of Directors of the JSCB Kapitalbank.
— It takes a couple of minutes to open a deposit via bank's application, and the interest amount will accordingly be transferred directly to the card; the entire deposit amount remains available, so you can replenish it or withdraw a part of the amount at any time. This is convenient even for those who use banking products for the first time and want to receive a steady high income.

The minimum amount to deposit is 1,000,000 Uzbek soum, while the deposit period is 25 months. The amount of interest is calculated daily based on actual amount kept on the deposit of the previous day. The interest rate is transferred to the Visa soum card every day or every month upon a choice of customer.

It is possible to order the card online via the bank's application with available delivery throughout Uzbekistan. Information about the deposit and other offers for individuals and legal entities are available on the bank's website and by calling (+998) 71-200-15-15.
/
Source: не указано
/
Views: 231
See also: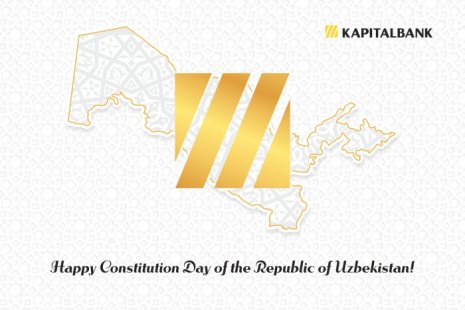 7 December 2023