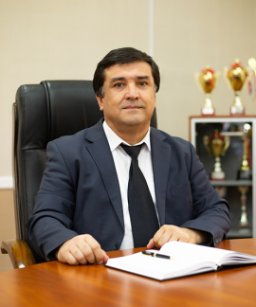 Kakhramon Akhmadjanovich Khasanov was born in Bukhara in 1970.
In 1994, he graduated from the Bukhara Technological Institute of Food and Light Industry. In 2000, he graduated from the Tashkent State University of Economics. In 2006, he graduated from the Academy of State and Public Construction under the President of the Republic of Uzbekistan.
In 1993, K.A. Khasanov began his career in the banking system. In July 2007, he assumed the position of the Advisor to the Chairman of the Board of Directors of the Joint-Stock Commercial Bank Kapitalbank. From October 2020 to the present day, he has been the Director of the Compliance Control Department of the JSCB Kapitalbank.
Areas of responsibility:
Department of Compliance control;