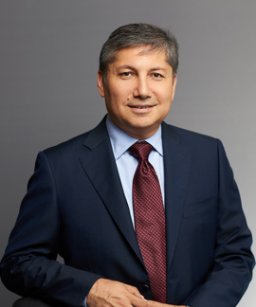 Deputy Chairman of the Board of Joint-Stock Commercial Bank "Kapitalbank"
Gulamov Rasuljan Takhirovich was born in 1970. He holds a B.A. in International Economics from Tashkent State University, 1995. In 2001 he graduated from the University of Exeter, UK with a degree in International Management. He began his career in 1993 within the system of the Central Bank of the Republic of Uzbekistan. From 2005 to 2017 worked as the Chairman of the Board of "Asia Invest Bank", Russian Federation. Since 2020, he has been a member of the Supervisory Board of JSCB Kapitalbank. From July 2022 to present, works as the Deputy Chairman of the Management Board of the Bank.
Areas of responsibility:
Department of the interbank payment center;
Corporate Business Department.