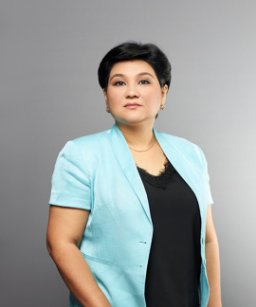 Allayorova Dilrabo Normamatovna was born in 1979 in Samarkand region. Education – higher. In 2001 she graduated from the master program of the Tashkent State University of Economics majoring in "Business Administration" and holds a PhD in Economics. She started her career in 1997 with the banking system, and she has been working for "Kapitalbank" JSCB since 2006. Since June 2019, she has been holding the position of the chief accountant of "Kapitalbank" JSCB.


It supervises the performance of:
Accounting and Reporting Department;
IFRS Financial Reporting Department.