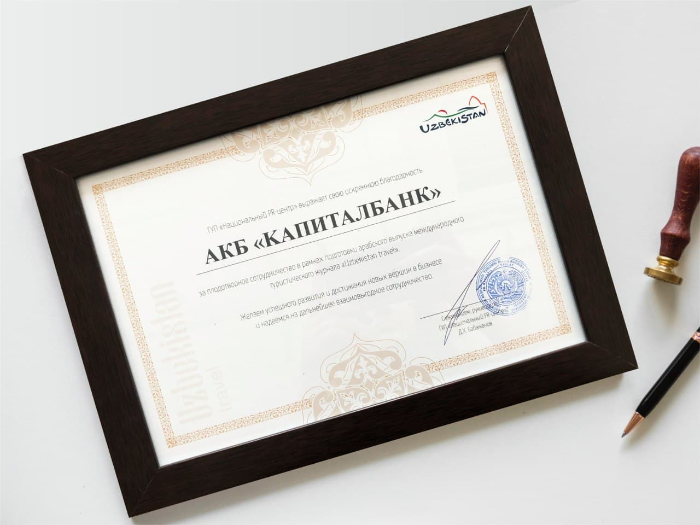 02/22/2021 17:12:52
The State Unitary Enterprise "National PR Center" expressed gratitude to the Chairman of JSCB "Kapitalbank" Alisher Mirzayev for fruitful cooperation in the preparation of the international travel magazine "Uzbekistan travel".

The magazine "Uzbekistan travel", created by the team of the National PR Center under the State Committee for Tourism Development and its 1st edition was presented in November last year.

At the beginning of 2021, the Arabic version of the magazine, published in a total circulation of two thousand copies, shows the new Uzbekistan, where modernity and rich history, the latest technologies and authentic culture, ambitious goals and great heritage are combined.

«Kapitalbank" came out as a partner of " Uzbekistan travel» in the Arabic issue of journal by supporting the desire of the government of the country to present the achievements and heritage of Uzbekistan on the world stage.

Designed for an Arabic-speaking audience, "Uzbekistan Travel" was presented in Abu Dhabi at the international Festival of Cultural and Historical heritage in honor of Sheikh Zayed in January – February 2021.


---