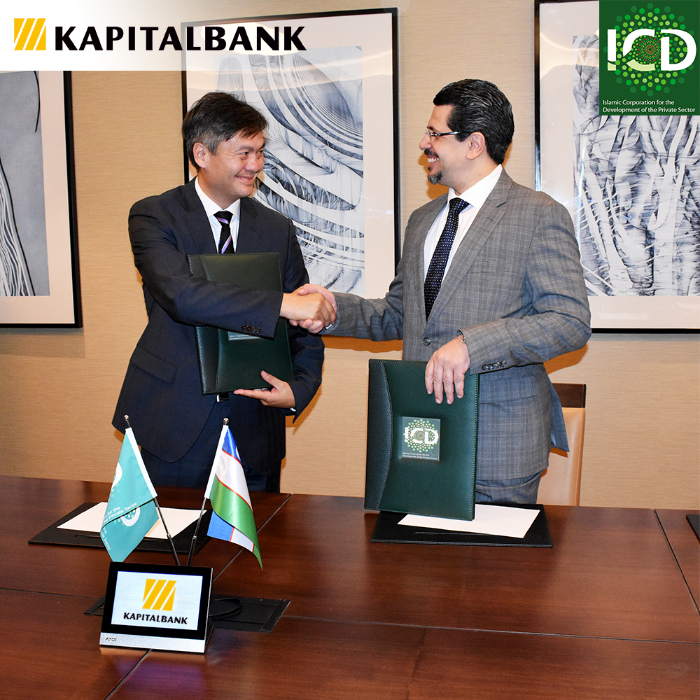 06/12/2019 19:05:17
On June 11, 2019 - Islamic Corporation for the Development of the Private Sector (ICD) signed an agreement on rendering consulting services to JSCB "Kapitalbank" in order to create Islamic window in the Bank.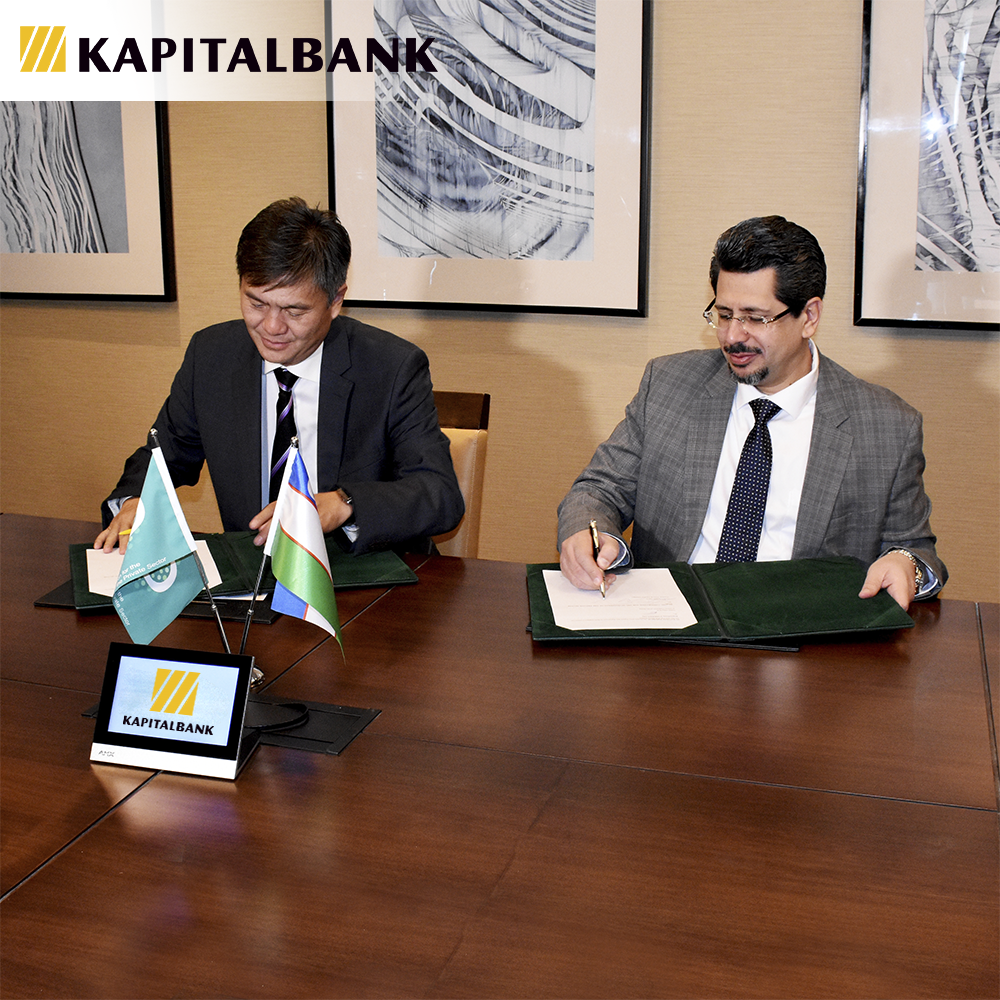 The agreement has been signed during official visit of ICD to Uzbekistan within the mandate to study development opportunities in the countries-members and to enhance a significant consultive influence of ICD in Central Asia, especially in Uzbekistan.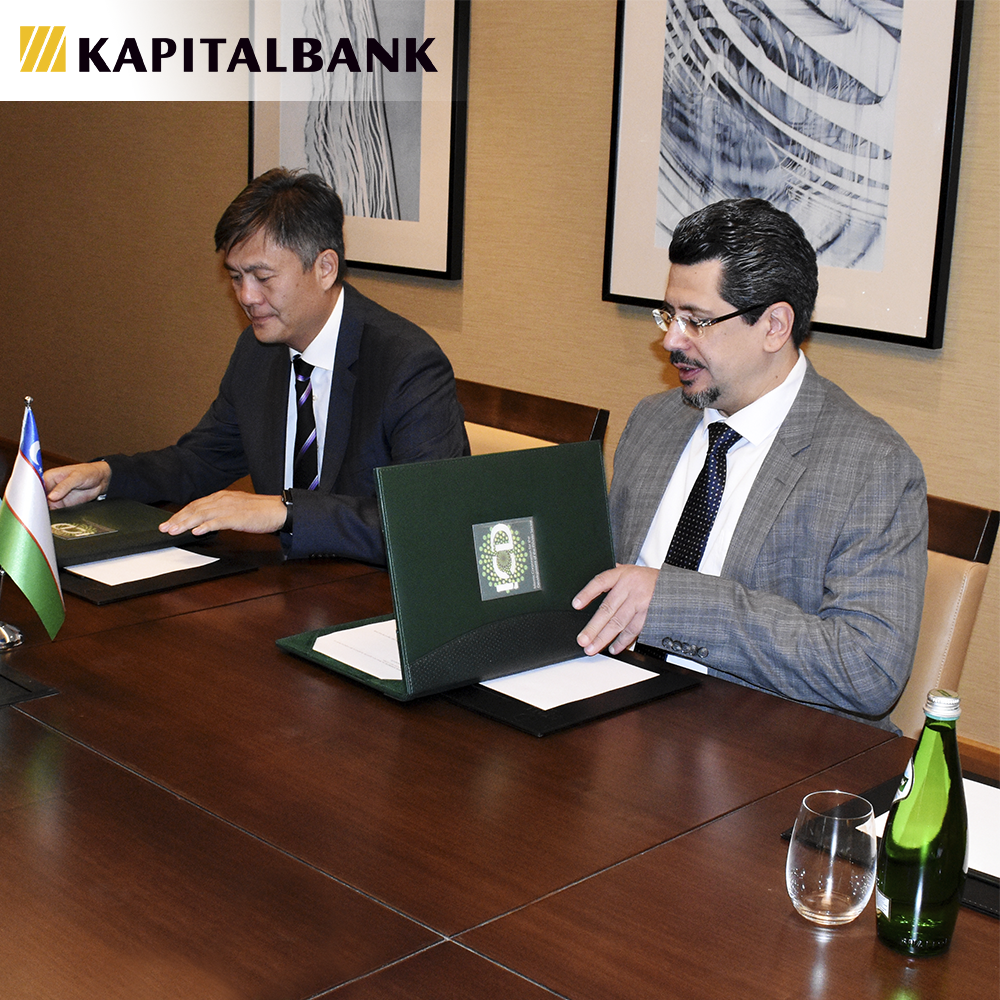 Through this consultive mandate ICD will assist the JSCB "Kapitalbank" in startup of a special Islamic window, providing the bank a complex solution that covers sharia aspects, accounting, information technologies, marketing and communications, human resources and law, in conjunction with wide theoretical and practical training.
Acting Chairman of the Board of JSCB "Kapitalbank" Oleg Kim has noted during signing ceremony:
"We think that the startup of Islamic window in the bank will allow to raise funds of the part of population that didn't use traditional banking services due to its religious belief. In addition, legal entities will gain access to financing on sharia basis. Therefore, by means of Islamic banking, financial availability can be forwarded and will bring a large pool of savings to the local and global economy".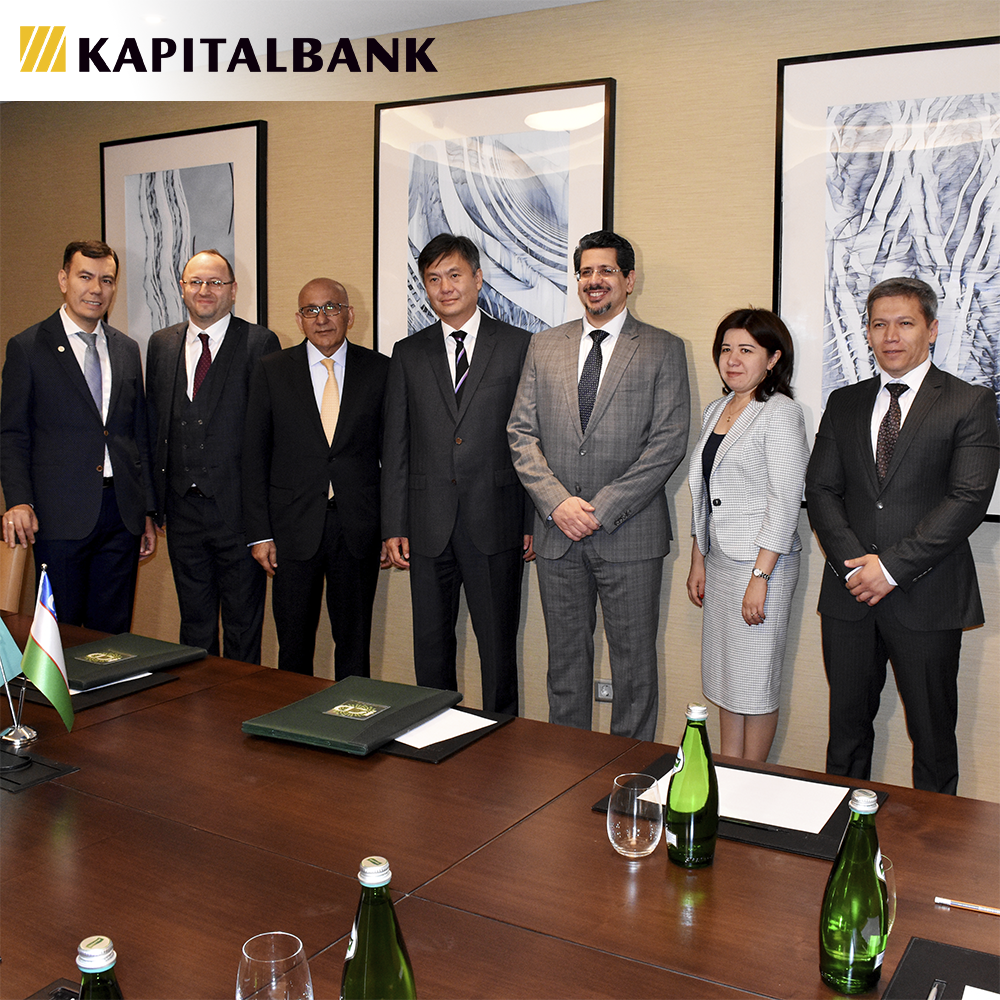 About Islamic Corporation for the Development of the Private Sector (ICD)
ICD established in 1999, is a multilateral development organization and a member of Islamic Development Bank (IsDB) group. ICD authorities consist of the support of economic development and the assistance in development of private sector in its country-members by providing financial resources and / or investments in accordance with the sharia principles. ICD also provides technical assistance and consulting services to countries-members and to their state and private enterprises in order to improve conditions for private investments, to assist in discovery and promotion of investment opportunities, to privatize state enterprises and to develop Islamic capital markets.
---